Dold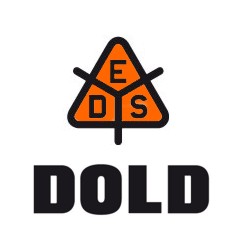 Dold is a family owned company that has more than 5o years of pioneering products and a wealth of experience with in the safety relay market place.
An innovator in the manufacture of switch gear E Dold & Sohne is a global leader and is certified to ISO9001. Dold products meet mst of the international regulations such as IEC, EN, ROHS 2002/95/EG, VDA as well as holding ATEX, TUV, UL, CSA for some product variants.
Dold benefits from precision German manufacturing based in the heart of the Black Forest. Dold has now been manufacturing high quality relays for more than 80 years and is currently run by a 3rd generation Dold family.  Employing more than 500 employees many have worked with Dold for over two decades and happily associate themselves with Dold's quality driven policies.    
Dold Partfinder > Finding it difficult to locate Dold parts Buy Online or Call us full range available. UK stock enquire*
Dold and Dold Safety relays
Crating a rare depth of knowledge, Dold has its own state of the art production and manufacturing facilities ensuring constant high quality products are made and on time deliveries are made.

As well as Dold's  main product lines customer or industry specific products are available in order to meet customer specific requirements.  The reliability and build quality has led Dold products to be first choice for such industries as Power generation, water, Rail and nuclear industries.

Most of the popular products are available on a next or even same day basis with some products kept in the UK and a fast track next day delivery service available direct from Germany for those real emergencies.
| | |
| --- | --- |
|   | Dold was Founded by Emil Dold in 1928 |
Dold and dold safety relays > dold safety products uk buy relays > history dold relays
Electroquip has over 25yrs experience selling and stocking Dold Safety Products. We have free Dold technical advice and are market leaders in dold safety products in the UK. To find out more about Dold, The History of dold, the latest news and articles relating to how we can meet your demands - Look no further You're in the right place Electroquip are help with all your Dold requirements from Dold monitoring relays, Motor controlers and Timmers.  Volume discounts - we may be able to structure special discounts if you intend purchasing in bulk dold products. Benefit from an exceptional customer service and fastest delivery options for your Dold Safety products requirements

Click here to learn > more about Dold <
Last Updated: 2022-05-25 20:14:19