Piab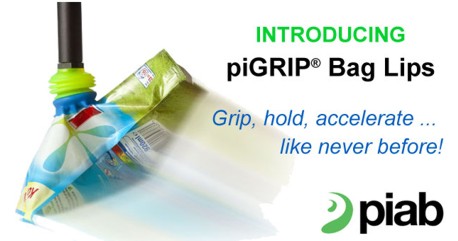 Piab
Piab has an immense experience in most vacuum applications from pick and place of small component parts to large heavy glass panels.  Piab's aim through innovation is to increase productivity and highlight your advantage in your market.  Your future depends on great product choices helping to reduce energy consumption and improve the working environment. Partnering with Piab Vacuum products means more than having a reliable supplier of vacuum solutions firmly placing you one step ahead.   
"The Piab mission is to increase productivity for industrial customers and provide energy saving solutions by promoting superior technology."
Piab Partfinder > Finding it difficult to locate Piab vacuum parts Buy Online or Call us full range available. UK stock enquire*
Piab and Piab vacuum
Piab and Piab vacuum > piab uk buy piab vacuum > History Paib vacuum
Piab History
Piab was founded in 1951, and since then have been in the front line of vacuum technology, leading the way to many first to market ideas and new innovative solutions. The products and systems developed are always at the cutting edge of vacuum technology. Marketed around the world, Piab vacuum products are mainly used in automated material handling and factory automation processes.
Main Industries where Piab Vacuum products are used
Consumer and Food          Bag lifting, Cartoning machines, Carton erectors, Handling flexible packages
Pharmaceutical                   Blister packing, Robot pick and place, Vacuum drying, Labelling, Lifting, Bag opening, Palletizing
Electronics                            Mounting PCB, Leak testing, Assembly, Vacuum holding
Automotive                           Metal Stamping, Assembly, Press transfer, Injection moulding, Liquid Filling
Graphics                                Feeder, Delivery, Folding, Decurler, Binding, Stitching, Die cutting, Palletizing
Chemical and Plastics       Thermo and vacuum forming, Injection moulding, Vacuum holding, vacuum laminations, Evacuation of moulds, Evaporation, Conveying
White goods                         Pick and Place, Metal stamping, Palletizing, labelling, Metal forming, Glass handling, Ergonomic lifter   
Aerospace                            Instrument calibration vacuum, Vacuum assembly fixture, Metal forming, Vacuum holding for measuring and testing
Furniture                                Woodworking machines and handling, Destacking, Lamination, Palletizing
Piab Products
piab Coax                            Coax an advanced solution for creating vacuum, based on Piab's multi stage technology. Coax technology provides more vacuum flow, allowing faster systems with higher reliability and a reduction in energy consumption of up to 50%.
piab PiGRIP                         First modular suction cup on the market that can be optimized for the most demanding handling application.  Endless configuration possibilities allow for the correct hardness/softness, sealing capability.  piGRIP is robust enough to deal with faster handling requirements compared to traditional vacuum suction cups. Ideal use Rough surfaces, Wood, Corrugated cardboard, Food, Tiles, etc
piab Duraflex                       High wear resistance without compromising suction, ideal for smooth surfaces, Plastic parts, Sheet metal, Glass, Solar panels, etc
piab piClassic                      Piab Vacuum pumps for robot handling – plastic, Furniture and Automotive industries
piab piCompact                   Powerful vacuum pumps with integrated functionality for Electronic Semiconductor machine equipment, Robot handling equipment
piab P6010, P6040              Large capacity pumps comparable up to 4KW 5HP electro mechanical pump that can reduce energy costs by up to 40%
Electroquip has over 25yrs experience selling piab and piab vacuum. We have free piab technical advice and are market leaders of piab and piab vacuum products in the UK. To find out more about piab products, The History of piab vacuum, the latest news and articles relating to how we can meet your demands - Look no further You're in the right place Electroquip are here to help you with all your piab vacuum product requirements. From suction cups (vacuum cups), vacuum pumps, combined pump & gripper, vacuum conveyors and vacuum and blow systems. volume discounts - we may be able to structure special discounts if you intend purchasing Piab products in bulk. Benefit from an exceptional customer service and fastest delivery options for all your Piab vacuum requirements.

Click here to learn more about Piab
Last Updated: 2023-12-04 22:13:28