Pepperl+Fuchs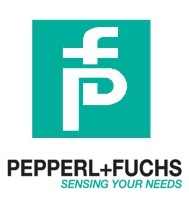 Pepperl Fuchs
Founded by Walter Pepperl and Ludwig Fuchs in 1945 as a radio repair shop. Pepperl Fuchs diversified into different electronic markets before producing the first proximity switch in 1958 shortly after the first transistor amplifier incorporating an intrinsically safe circuit.  Since then Pepperl Fuchs has become a market leader in sensing technology, explosion protection products and intrinsically safe technology. With more than 5000 employees and 80 subsidiaries around the world Pepperl Fuchs continues to be the undisputed market leader in process automation, hazardous area products and intrinsically safe explosion applications.
Pepperl Fuchs > Finding it difficult to locate Pepperl Fuchs products Buy Online or Call us full range available. UK Stock enquire*
Pepperl Fuchs – Signals the world of automation
Pepperl Fuchs History
With more than 60 successful years of company history, Pepperl Fuchs has always been possible to blaze a new trail with innovative products. Their challenge has been to intensify growth through innovation whenever it makes sense producing class leading sensing products that cater for tomorrow's requirements today.
2003 Pepperl Fuch purchase of Bebco Industries USA
2001 Pepperl Fuchs purchase of Microswitch
2000 Pepperl Fuchs purchase Visolux
1998 Manufacture intelligent opto-sensors
1998 Produce IS Remote process interface zone 1
1996 Bring to market Remote process interface zone 2
1995 Range of HART Multiplexer
1994 Releases a range of AS-Interface products
1993 Launches Microwave ID system
1993 Introduces to the product range of sensors Level control
1991 Pepperl Fuchs divided into two business areas – Factory automation and Process automation
Pepperl Fuchs Factory Automation
Product areas are Binary and analogue sensors, Inductive and capacitive sensors, Magnetic sensors
Ultrasonic sensors, photoelectric sensors, Incremental and absolute value encoders and Counters and secondary switching devices.
Pepperl Fuchs Process Automation
Product areas are Signal Conditioners, Intrinsically safe interface components, Remote process interface and intrinsically safe field bus solutions.
Electroquip has over 25yrs experience selling Pepperl Fuchs Sensors, Products and services. Electroquip offer free technical advice, are market leaders in  Pepperl + Fuchs factory automation products and systems. To find out more about the full range of sensors, The History of Pepperl + Fuchs, the latest news and articles relating to how we can meet your demands - Electroquip are here to help you with all your Pepperl + Fuchs Sensor requirements from Complex turnkey Safety System Design to component supply of Pepperl + Fuchs Industrial Sensors, Laser Sensors, Photoelectric, Inductive Proximity, Capacitive, Trough Beam sensors, Bar code Readers and Encoders for most applications. Volume discounts - we may be able to structure special discounts if you intend purchasing in bulk. You will benefit from an exceptional customer service and fastest delivery options (same day /next day) for all your Pepperl + Fuchs Sensors requirements.

 Click here to learn more about > Pepperl+Fuchs
Last Updated: 2023-12-04 22:06:52