Contrinex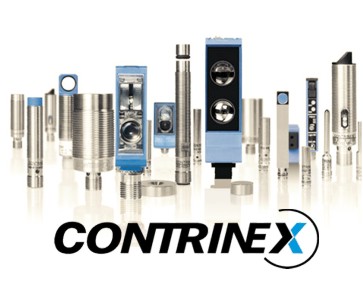 Contrinex sensors   
Contrinex a Swiss born market leader of photoelectric and inductive sensors since its foundation in 1972.  With its headquarters still based in Givisiez, Contrinex has grow from a one man band into a global forward thinking company employing more than five hundred people worldwide.
Contrinex manufactures a very wide range of sensors, including nearly every standardized sized photoelectric and inductive sensors.  However Contrinex real differentiator is its ability to provide innovative technology to develop advanced, high performance products.   For instance miniature devices, longer operating distances, more robust solutions to extreme environments and device in full metal housings. 
 Contrinex Partfinder > Finding it difficult to locate Contrinex sensors Buy Online or Call us full range available.
Contrinex and contrinex sensors
Contrinex and Contrinex sensors > Contrinex uk buy Contrinex sensors > history Contrinex sensors
Contrinex a sensor manufacturer unlike any other.
Contrinex manufactures a very wide product portfolio of sensing equipment, including nearly all standardized photoelectric and inductive sensors.
The Contrinex product range boasts sensor products for:
Miniature, self contained, photoelectric and inductive sensors
Inductive sensors with working distances up to 4-times more than standard offerings
Inductive sensors for very demanding operating applications, for instance:
Mechanically and chemically robust full-metal sensors
Sensors for permanent pressures up to 500 bar (peak 1000 bar)
Sensors for operating temperatures up to 230 °C
Full-metal / stainless steel sensors for food industry (IP 68 & IP 69K)
Full-metal sensors for sea-water applications (IP 68 & IP 69K)
Photoelectric sensors with background suppression
Inductive and photoelectric sensors with analogue output
Fiber-optic solutions
Full-metal RFID systems
Electroquip has over 25yrs experience selling Contrinex Sensors,  Inductive sensors, Ultrasonic sensors, photoelectric sensors and Hi temperature sensors from Contrinex. We have free Contrinex, technical advice and are market leaders in the supply of Contrinex products and systems. To find out more about Contrinex The History of Contrinex the latest news and articles relating to how we can meet your demands - Look no further You're in the right place Electroquip are here to help you with all your Sensing requirements. From complex sensing requirement system design to component supply of Contrinex sensors - Inductive sensors, Ultrasonic sensors, photoelectric sensors and High temperature sensors for most applications. Volume discounts - we may be able to structure special discounts if you intend purchasing in bulk and as an authorized Contrinex Distributor you will benefit from an exceptional customer service and fastest delivery options (same day /next day) for most of your sensing Contrinex sensor requirements

 Click here to learn more about > Contrinex sensors
Last Updated: 2022-06-28 07:07:57