Omal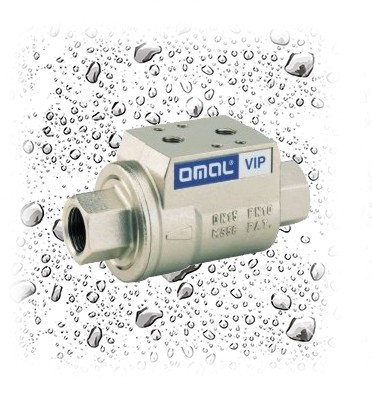 Omal
Omal is a forward thinking business, with a vast understanding of global markets, in-depth technical capabilities, constant innovations ensure Omal's product line upgrades keep one step ahead in the busy Valve market place ensuring Omal customers gain an advantage from choice and reliability.
Omal valves and actuators meet the requirements of a very complex and diverse clientele and thanks to its flexibility and forward thinking technology, has always been ahead of the market and its needs.
Omal Partfinder > Finding it difficult to locate Omal Valves Buy Online or Call us full range available.
Omal and omal valves and actuator
Omal and Omal valves and actuators > Omal UK buy Omal valves and actuators > History Omal valves and actuactors

The Omal product range covers : Angle seat valves, Brass ball valves, Carbon steel ball valves, Cast iron ball valves, Cast iron butterfly valves, Double acting pneumatic actuator, Electric actuator, P.V.C. Ball Valves, P.V.C. butterfly valves, Spring return pneumatic actuator, Stainless steel ball valves and Omal Stainless steel butterfly valves.
Omal Automated VIP valves, the VIP valve is patented by OMAL and produced exclusively by Omal.
The Omal VIP valve operates thanks to the internal actuation of a piston supplied with compressed air. At the end of its stroke a VIP valve is an ON/OFF valve, the piston presses on the seat seal or moves away from it letting the intercepted fluid flow or stopping it from flowing. As the seat is sealed completely tight and the intercepted fluid pressures discharge on it, the pressure necessary to move the piston is completely independent of the fluid pressure. As a result OMAL has been able to design an incredibly light, compact and robust valve. Its boasts full bore and improved the internal dynamics features minimum pressure losses.
Omal History:
Omal boasts a rich history in the valves and actuator market place, born as a manufacturer of pneumatic actuators, Omal S.p.A. has constantly updated its line of products to meet the needs of a very complex and diverse clientele. from its base in Italy.

Omal currently offers an extensive range of valves and quarter-turn actuators.
As a leader in the market of valves and actuators, Omal is always investigating, materials, equipment and processes. In its engineering, design, product/process quality control departments Omal only employs highly qualified staff and uses the most advanced pieces of machinery and equipment. The company is ISO 9001 and the compliance to the most important European Directives for the CE mark application: 97/23/EC PED, 94/9/EC ATEX, 2004/108/EC EMC, 2006/95/CE LV, and 2006/42/CE.
OMAL Spa also received API 6D, Certificate No. 6D-1007 for the production of steel ball valves for the oil sector.
Technology : between experience and innovation
Omal selectively chooses the finest materials available on the market, continually trains its staff and utilizes the latest technology in order to offer the highest quality finished and semi-finished products. The use of specifically studied robots in production makes it possible to meet the request of our demanding clientele in a timely manner.
Electroquip has over 25yrs experience selling Omal and Omal valves and actuactors. We have free Omal technical advice and are market leaders of omal and Omal valves and actuator systems in the UK. To find out more about Omal products, The History of Omal, the latest news and articles relating to how we can meet your demands - Look no further You are in the right place Electroquip are here to help you with all your omal product requirements.
From angle seat valves, brass ball valves, carbon steel valves, cast iron ball valves, double acting actuators, single acting actuators, electronic actuators, pvc ball valves, pvc butterfly valves to stainless steel ball valves.  Volume omal discounts - we may be able to structure special discounts if you intend purchasing in bulk omal products. Benefit from an exceptional customer service and fastest delivery options for all your Omal valves requirements.

Click here to learn more about > Omal valves
Last Updated: 2022-05-25 21:03:37