Square D
Square D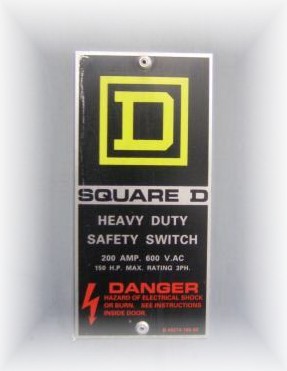 Square D formerly known as Detroit Fuse Manufacturing was founded in 1902 producing enclosed fuse switches and fuses in cases. Historically made a name in the industry for its D series of conduit boxes prompting a name change to Square D.  During the 1940's Square D 's rapid growth was fuelled by the aviation market where nearly fifty percent of all circuit brakers used were specified Square D.
Today Square D has an industry leading range of RSDs, SP, MSBs and Switch Disconectors  offering the maximum levels in residential circuit protection.  Square D now part of Schneider Electric Group offering a complete line up of electrical distribution, intelligent control solutions and protection.  With more than 45 yrs in the UK you can be sure of excellent reliability and availability of the Square D product range.
Square D > Finding it difficult to locate Square D parts Buy Online or Call us full range available.
Electroquip has over 25yrs experience selling Square D  Products, Consumer Units, Low Voltage Equipment and Low Voltage Switchboards, Square D switches and control products. We have free Square D technical advice and are market leaders in Square D factory automation products and systems in the UK. To find out more about Square D Control Gear, The History of Square D, the latest news and articles relating to how we can meet your demands - Look no further You\\\'re in the right place Electroquip are here to help you with all your Square D Control Gear from Square D Consumer Units, Circuit Protection, Timer clocks, Motor Starters, Sensors, Limit Switches, Plug on circuit protection.  Volume discounts - we may be able to structure special discounts if you intend purchasing in bulk Square D products. Benefit from an exceptional customer service and fastest delivery options for all your Square D Control Gear requirements

 Click here to learn more about Square D Control Gear
Last Updated: 2022-05-25 21:27:30