Balluff Sensors >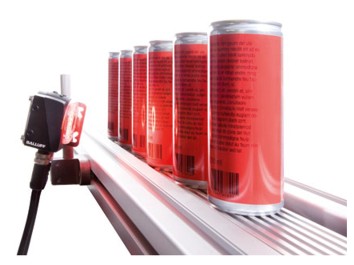 BVS-E perfect for most inspection tasks.
Balluff innovative new vision sensor range has essential processing electronics, a couple of digital outputs and lighting.
The BVS-E alsomergesthefeaturesof the BVS-E Ident vision sensor and the Balluff BVS-E Advanced sensors in oneproduct. Now, just one productis perfectfor mostinspectiontasksso enabling ittomakestockmanagement simpler.
Balluff BVS Universal can inspect numerous qualities in one go, the BVS-E also can instantly carry out several jobs for example: counting edges, comparing, checking positions, reading codes quickly and discovering patterns. The new Balluff sensors also have extra tools for example data matrix check and 360 ◦cbarcode; also it has the choice of checking and counting contours that gives almost limitless application options. A result ofthecheckis give neither as an error signal or an OK signal through the RS 232/Ethernet interface or digital outputs.  Location of there cognized part could be sentto a PLC robotcontrol, i.e.to allow the componentto be aligned for the next process steps. Balluff universal device is very quick.
The BVS-E universal can detect up to forty data matrix codes and barcode seach second, and then they are verified and readon their own. Balluff vision sensor code data is readily available foradditional processing through an interface. Additionally, an optical character verification function could confirm printed sequences of numbers and characters for example characters shelf life dates and batch numbers.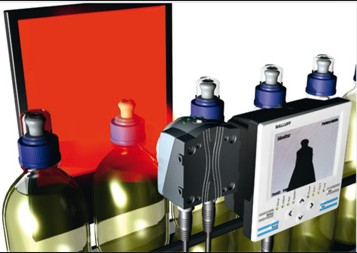 Balluff BVS-E comes with various lenstypes. Balluff vision sensor has a Impressive important infrared LED orred light that lights up the image area. Balluff peripherals and power supply can be linked by a couple of industry standard M12 connections. Balluff strong sensor is the length of a credit card and is simple to use with the ConVIS software that is supplied featuring it suser-friendly interface. Customers only have to connect thesensorto a PC to manage the parameters and run the sensor by using the free configuration software. The software works onWindows 7 and Windows XP and in addition gives the choice of saving a maximum of 10,000 inspection images on the pc for problem solving purposes for example.
The main advantages ofthe new Balluff BVS-E vision sensor are:
Excellent error proofing
OCV detection
Bar code reading
Can be used with Windows7 and Windows XP
Verify dimensions
Store up to10,000 images for problem solving
Count and check the contours
It is fast
Simple to use, plug + play.
For more information on the Balluff BVS-E vision sensor or any Balluff products contact us today.