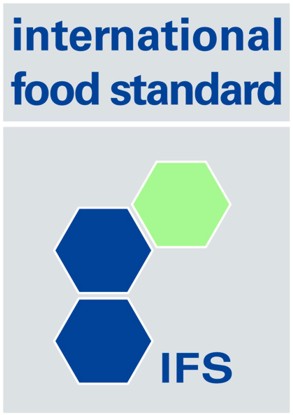 Burkert Valves > How to meet the standards required for the international featured standard food.
The international featured standard food is an internationally recognised certification intended to enhance brand perception regarding food production companies. It is said that reaching the International featured standard in food can boost food quality and safety whilst streamlining processes and improving efficiency.
Burkert consider the areas that could need professional attention.
The essential goals of the international featured standard in food will be to create common standards that are examined by a uniform system, which will guarantee transparency through the supply chain. Therefore allowing retailers and consumers to have substantial degrees of confidence in the products made, as well as lowering expenses and enhancing efficiency for providers.
The existing versions of international featured standard food came into force in July 2012 and it is utilized for auditing those businesses involved with loose food products or food processing. The audit relies on a scoring system to subtract and award points in accordance with the degree of compliance. Furthermore, the auditor enforces a major non conformity or a knock out, which could subtract a percentage of the overall score.
In International Featured Standard Food you will find 10 knock-out needs and if the auditor establishes these needs aren't met by the company, this results in non certification. One particular knock out outcome is the expectation to use a strong Hazard Analysis and Critical Control Point system that ought to target the food handling procedures guaranteeing that all of the final goods are safe to eat. To be able to identify the critical control points, precise monitoring processes are essential that will show any loss of control inside a process.
Furthermore records of monitoring have to be kept for an appropriate period to guarantee conformity. Essentially, this involves the usage of temperature, pressure, conductivity, and flow along with other sensors to determine the procedure parameters and document them for analysis in the future. In most instances these sensors will create a section of the control loop for your manufacturing process and thus keeping this data will be a comparatively easy job.
Food manufacturing companies have an obligation to guarantee that all externally sourced services and materials which have an effect on food safety or quality conform to the necessary standards. This means that the food manufacturer will have to keep all of the supporting paperwork concerning the materials as proof of conformity.
Many respected manufacturers of equipment found in the food industry provide this as a matter of course. Evidently hygiene is extremely important in the food industry therefore, the audit examine disinfection and cleaning process to guarantee that they'll supply efficient coverage. For a lot of manufacturers this would entail Clean in Place.
Clean in Place techniques guarantee that the manufacturing facility is reliable. To be able to give proof of the usefulness of these processes, it could be necessary to have extra flow and conductivity sensors set up to observe and document every process.
Burkert has the capacity to test cleaning cycles and supply 100% trustworthiness on the flow properties and cleanability of a total valve set up by utilizing riboflavin test rig, which only a handful of manufacturer's offers. In hygienic application in which clean in place is run, it's vital to be prepared to guarantee the cleaning cycle is both efficient and effective; a criterion that could be entirely met and shown by Burkert.
The escalating customer needs as well as increasing liabilities of food retailers has led to a greater need for a standard quality assurance plan that would meet all stakeholders.
To be certified under the International Featured Standard can initially seem to be challenging. Yet by maintaining systems and looking for professional consultancy, you'll be able to reach the needed standards. Burkert has substantial experience of creating parts and full process lines which are optimized for hygienic conditions, utilizing premium materials and also the newest design strategies to provide extremely effective processes whilst going above present hygiene legislation.
Burkert has created a variety of control valves, pressure and conductivity and flow sensors that could be utilized to create an effective and precise process control system, whilst still adhering to the monitoring and data recording specifications of the newest standard.