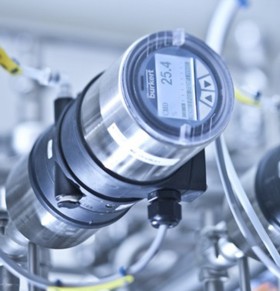 Burkert Valves > The most important thing in the selection of Burkert pneumatic components is ease-of-use.
Burkert pneumatic process control systems are used in a huge range of sectors. When the complexness of the control systems increases, it gets far more essential to guarantee the integrity and reliability.
But not all programs need a big bus connection or valve island to obtain the necessary level of automation. Looking at the standard parts as well as the techniques can start from the simplest design to a whole production line. Pneumatic control has been used for quite some time especially in the food, pharmaceutical and beverage sectors that require an extremely high standard of hygiene. Pneumatics have several advantages that include simple design, minimum maintenance needs as well as fantastic dependability because of the utilization of compressed air as the power source that is successfully inert and easily available. Additionally, these systems are intrinsically safe and therefore could be used in harmful atmospheres for example those in petrochemical industries.
Modern control systems could be split into a couple of types, decentralised and centralised.  Therefore the key control functions could become gathered at a key position or found at the point of control, for example a process control valve, A centralised control option is the better  solution which normally includes a control panel that contains a bank of control solenoids which are attached to the process control valves that use  air lines by itself. However in a decentralised system, the air supply is sent direct to the control valve also the inbuilt control head uses control signals that evaluate which action will be needed. Picking the system will depend on the application as they have their advantages dependant on their circumstances.
It is vital that the pneumatic process control system is designed and set up correctly to guarantee productive and dependable operation. This is important even for the simplest of set ups. It is important for all installations that they are simple to clean and maintain. It is also vital that air is used in the most efficient way possible due to the expense of generating compressed air. Firstly you would need to regulate and clean the compressed air supply to the control system, by utilizing air preparation units that regulate and filter the air supply. The air preparation units get rid of oil aerosols and water, but at the same time controls the system air pressure to guarantee the correct operation of the system as well as lowering corrosion and wear of the parts.
Burkert air preparation units for example the TPM001 come with a selection of filter sizes to as low as 0.01 m. They also come with the choice of an activated carbon filter that can take away oil aerosols to less than 0.005mg/m3. Also available is several connection sizes and ATEX certification so that they meet hazardous atmosphere regulations. Once your pneumatic process control system begins to come together you will require one-way valves, check valves and flow restrictors to guarantee that the flow direction and air pressure is right for the apparatus it's supplying. This will require to be matched to the application for example, sealing properties, connection sizes and construction material, to guarantee dependable and effective service. Burkert have the TRG001 that has a full selection of range of flow control valves, check valves and restrictor valves.
Burkert also have non standard versions, seals and materials available. These Burkert parts will need to be connected together; therefore the customer will need to carefully choose the connectors that they require. For example threaded push in or a mixture of them both, as well as what material you need and whether they will need to be FDA approved or even corrosion resistant. If you are changing a system that already exists or even installing a new system, you will need the choice of a huge selection of dependable connectors that have the relevant approvals for example Burkert TVG002 range is vital. Burkert has created a huge range of products that could be used in pneumatic process control systems in addition to commissioning new systems, process installing, designing and building. This can also range from huge factory production facilities that have all the modern intelligent control valves and field communications to the standard closed loop control system. Burkert has the knowledge to provide a huge selection of dependable, effective and value for money projects.
For more information on the selection of Burkert components contact us at Electroquip.