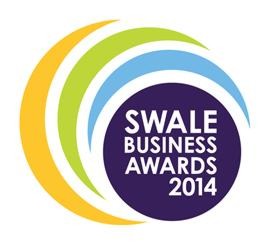 Electroquip announced as finalist for the 2014 Swale Business Awards – Winner TBA!
The finalists have been announced for the 2014 Swale Business Awards, and  Electroquip is one of only 15 left in the running with the potentail to be the overall winner.

Showcasing the best in Swale
The Swale Business Awards is widely regarded as the borough's most prestigious business event. Each year the diversity and excellence of local businesses from Sittingbourne, Sheppey and Faversham have made the awards both incredibly successful as well as an indication of which businesses are thriving in our region.
 
 Becoming one of the fifteen finalists is quite an achievement and is great for company moral and motivation too.
Since its inception seven years ago, overall winners of Swale Business of the Year have been:
2007 – Land remediation experts Ecologia from Kent Science Park
2008 – Family-run bus company Chalkwell
2009 – Call handling and customer response professionals Go Response Ltd
2010 – Eurobond Adhesives
2011 – Carousel Logistics Ltd
2012 – Blossoms Care Services Ltd
2013 – Medichem International (Manufacturing) Ltd
The sponsors are all locally connected so have a deep understanding of the area. They include the three judges who are looking at financial performance, entrepreneurial spirit, environmental credentials, marketing skills, community links, staff welfare and a range of other attributes that when combined stand you out as the Swale Business of the Year.
Sponsor are:

UHY Hacker Young, University of Greenwich at Medway, HSBC Bank, McNealy Brown, IMM-UK Marketing Innovation, Chalkwell Garage and Coach Hire, Shepherd Neame, Medichem, and Macknade Fine Foods., Kent Science Park and Swale Borough Council.
 More information can be found on >> Swale Business Awards << about this highly regarded and prestigious award.