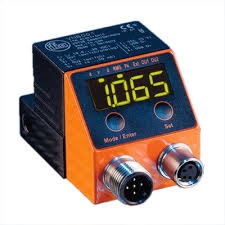 ifm sensors > Ifm innovative easy to use and smart vibration monitoring
ifm have just released their exciting brand-new range of vibration sensor VNB001 which is the first for the brand new collection of vibration sensors that have just been introduced.
Ifm VNB001 has been introduced because condition monitoring has become increasingly essential in industry.
There's continuous stress to cut back on maintenance and production expenses, but you will also need to improve uptime, but maintain an outstanding quality level. ifm have just released their innovative VNB001 so that the vibration condition of motors, pumps and fans for example can be checked online rather than manually or not at all.
The VNB001 also meets the ISO10816 standards. Ifm vibration monitoring can also have an extra process value attached for example temperature, to measure and check on machine health. ifm vibration sensor has an inbuilt history function for a couple of process values and it can measure up to eight hundred thousand values. A straighforward and dependable trending is thus achievable on the device itself. Ifm VNB001 calculates the actual rms in in/s or mm/s. Both the switch point and the measured value will be shown in the LED display, also crucial conditions could be shown by utilizing a couple of switching outputs or an individual switching output as well as an analogue output. Additionally it will give the sensor a voltage supply utilizing an USB interface. The ifm VNB001 vibration sensor has push-button programming which makes the device easy and quick to install. Extra configuration software packages are not required. Ifm VNB001 new vibration sensor is clever and easy to use.
For more information on the new VNB001 vibration monitoring senor or the full ifm sensors range, contact Electroquip today.