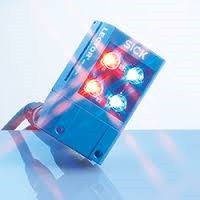 SICK Sensors > Innovative Lector 620 OCR scanner is a revolutionary solution that can verify and read packaging.
Sick have released an Optical character recognition type of their Lector 620 scanner used for packaging applications, creates both barcode reading and alphanumeric character as well as matching and quality checking that happens much more quickly and easier than the competition.
The Lector 620 scanner from Sick sensors merges optical character verification and optical character reading as well as barcode reading in one product Lector 620 OCR provides fantastic reading capability as well as an easy of set-up in a small affordable sensor.
Utilizing machine vision technology could become a essential tool in the fight to guarantee cosmetics, FNCG pharmaceutical and cosmetic goods to depart the factory with legible alphanumeric labelling, that can also match the items barcode as well as being completely  traceable.
Food, FMCG, cosmetics and Pharmaceutical packaging even now requires readable pack information for example lot numbers, expiry dates and batch numbers. The codes, symbols and letters have to be legible as well as matching the barcode to guarantee that the correct information is on the correct pack. It is the only guaranteed way that manufacturers can stop their fines as well as complying with laws and requirements of retailers. Sick invested many years exploring the ideal deciphering algorithms prior to creating the Lector OCR to accomplish exceptional speed as well read dependability.
The Lectors OCR has a straightforward swivel-connector mount, set up is fast due to its scanners that aim the laser, as well as focus realignment and automatic start up. Sick optical recognition product has an inbuilt facility to instruct font changes there' no requirement to halt the line for product changes.
Sicks lector 620 OCR as simple text letters, numbers and symbols at a range which is between thirty millimetres and three hundred millimetres which can be detected at speeds of four m/s and also while still. A selection of regular fonts is supported, in addition to both matrix codes and barcodes, guaranteeing both placement and legibility for vital quality control. These devices incorporate a microSD card to store images and to back up the parameter memory  The font and teach in could be duplicated onto other Sick Lector 620 Scanners, therefore providing you with time savings in full commissioning  also the font locator  functionality assures effortless reading of moving fonts.
For more information on the New Sick Lector 620 OCR or any of the full range of Sick sensors get in touch.